What we're doing?
Bangalorestudy.com is a creation of Learntech Edu Solution Pvt. Ltd. that helps students by guiding them to reach higher goals in education and career. The education counsellors interviewed the students to understand their inclination and assist them to find the right course in the right college. At Bangalorestudy, we provide information to the students about colleges that are providing various courses in Bangalore like Medical, Dental, Engineering, Science, Arts, Commerce, Law, and many more. As an online education platform, Bangalorestudy.com helps to counsel the students on college admissions in and around Karnataka.
Career Planning
A career plan is a student's road map for their future. It guides them to go on a path that does not divert them from their goals.
Career planning can help the student to decide the course that they need to study. It can also help them work on the necessary skills to be successful in their career.
However, creating a career plan is not an easy task. It requires a lot of knowledge of the current job trends and the demand for a particular job in the job market.
To help out students with this problem, Bangalore Study provides free career counselling and career guidance. Students can interact with the best counsellors during this free counselling session and lay a road map to achieve their goals.
The career counsellors help students in the following step by step manner during the career counselling session:
Identify Student's Skills and Interests:
Listing out student's skills and interests is the first step in the career planning process. Nowadays, there are multiple job opportunities for every type of skill. Therefore, they can list any skill or interest they possess since they can utilize it to build their careers.
Prioritize the Interests:
A person may be a jack of all trades, but the job market values the master of one. Therefore, students need to do a thorough self-assessment to determine which field they would like to pursue and which skill they would like to develop.
Compare the Choices:
After prioritizing skills and interests in the list, students can analyze which field has the best career opportunities. They should also compare career choices in different fields. If a particular field has a higher scope, then students should proceed with that field.
Analyze Other Factors:
After selecting a career option, students should consider other factors that can either obstruct or catalyze their way towards success. Some of these factors include the availability of courses, entrance exams, cost of education, additional skills required, etc.
Create an Action Plan:
A thorough analysis of all the factors can help the students set a realistic plan. A real plan can make the goal achievable and reduce unnecessary stress caused due to high expectations.
Execute the Plan:
Career Planning is not helpful unless the student executes the plan. Therefore, students should make sure that they follow through with the plan and be patient until they achieve their dreams.
Fees Back Offers
Bangalorestudy.com 'FEES BACK OFFER' is available to assist eligible students for studies in Bangalore. The students will be offered a certain amount of the "Fees Back" depending upon the course you select, college and the time limit. The students can avail of this opportunity once they clear the first year fee. ok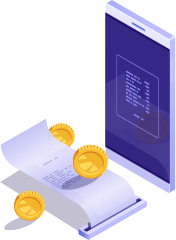 Free Counselling
Making a significant choice or decision in life can be a daunting task. Moreover, the high number of career options available nowadays can create a lot of confusion for students.  Therefore, Bangalore Study has the best counsellors who provide free career counselling and career guidance for the students.  A single counselling session at Bangalore Study can help students figure out the best options that are available to them. Students can contact the counsellors for free counselling both online and offline. Bangalore Study also helps students get admission to the best colleges in the city. Students also get to visit colleges and talk to college authorities before joining. All of these services, along with many others, can be availed by registering for counselling for free.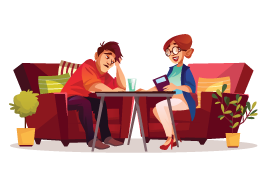 Enquiries
So start your journey towards a bright future we provide you the opportunity to move ahead!